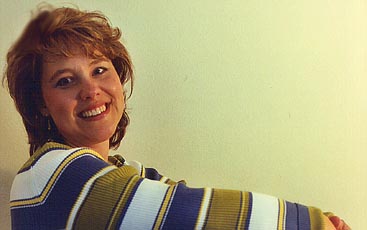 ABOUT THE ARTIST
HOME

Seattle Violinist/Pianist

TheCedarcreek Band

Compostions/Arrangements

Events

StudioTeacher

Triennial

Violinist Cherlyn Marie Johnson, a native of Renton, Washington, is proficient on both violin and piano.
Cherlyn has Bachelor of Violin Performance and a Master of Violin Performance degrees.
Cherlyn served as principal second violinist for the Chicago Civic Orchestra, and was the Concertmaster on call for the Belleville Symphony (Illinois), the Webster Groves Symphony in Missouri, and played with the Federal Way Symphony.
Cherlyn's original works and arrangements have been widely performed by individuals and groups.

Cherlyn has served on the music faculties of Kenyon College, the St. Louis Conservatory and Schools for the Arts, MacPhail Center for the Arts in Minneapolis, the Merit Music Program in Chicago, and Jefferson Academy of Music in Columbus.
In addition, she has been Composer in Residence for the Dellaware Chamber Music Festival.

Cherlyn has published original compositions and arrangements through Treasure Cove Music, Inc.